Community-based support
We support people to explore their independence and grow in confidence through learning new skills, being an active member of the community, and making new friends.

Outreach
For people who need fewer than 30 hours of support a week, our outreach support is an excellent option that is tailored to suit individual needs and schedules.
Outreach support might include:
developing and maintaining life skills, such as food shopping, cooking and household chores
help with finances and budgeting, and to maintain a tenancy
supporting people to volunteer, attend college, or have a job
supporting people to use public transport
taking part in community-based activities such as attending clubs
personal care
I love the friendly, kind staff. Kevin is encouraged to help in the day-to-day chores. He has lots to do and is encouraged to make new friends.
Opportunities centres
At our Opportunities centres in Leeds and Hereford, we provide a safe and inclusive environment for people with learning disabilities, autism, and other assessed needs to explore their passions and develop new skills.
We offer a range of activities and programmes that are co-produced with attendees. From art and music to social outings and vocational training, our centres are a hub of excitement, friendships, and personal growth.

Do more of what you enjoy
Discover the possibilities that await. Find community-based support near you.
Search now
Horticultural workshops at Englefield Garden Centre
​Our workshops at Englefield Garden Centre, near Reading, offer a different kind of opportunity for people with learning difficulties to engage in various horticultural tasks.
The workshops are held in a safe and secure area at our beautiful site in the walled garden at Englefield, which provides a comfortable space for social interaction and mental and physical activity.
The primary goal of the workshops is to support the growth and development of the individual in various aspects of life, including building confidence and communication skills.
Workshops are held every Monday & Wednesday, 10am - 2pm (except bank holiday Mondays and no sessions between Christmas and New Year).
New participants are welcome to attend an informal visit and taster sessions.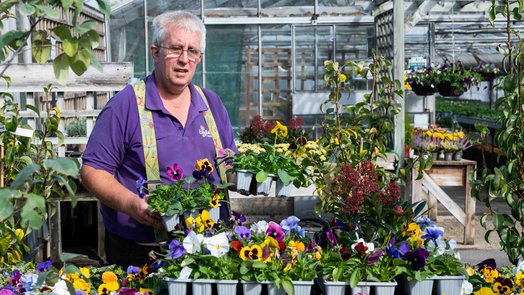 Horticultural Workshops at Englefield
Get in touch to schedule your free taster session. Please call us at 0118 9304898.
Visit Englefield Garden Centre