Together, we make it possible.
Affinity Trust employs over 2,000 people in the UK. It is managed by a team of executives headed by our Chief Executive. Without the commitment of all of our staff, we would not be able to continue providing the quality of support that we believe to be needed, and rightly deserved by the people whom we support.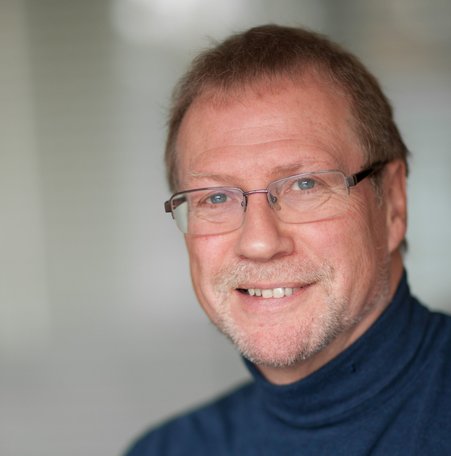 Leo Sowerby
Chief Executive
Leo qualified as a social worker and started his career in the public sector, moving into the not-for-profit sector in the 1980s.
He then held senior roles with the Richmond Fellowship, Disability Action Yorkshire, Mencap and Mind, before joining Affinity Trust as Chief Executive in 2006.
When Leo joined Affinity Trust, we were known by our original name of the Thames and Chiltern Trust. Under Leo's leadership, the organisation rebranded as Affinity Trust and has since increased the number of people it supports from around 400 in 2006 to more than 900 in 2020.
Over the same period, our annual income rose from £11m to over £50m. We now work in 34 local authority areas across England and Scotland.
Leo is a keen runner; in both 2017 and 2018 he completed the Great North Run, raising money for some of our local services.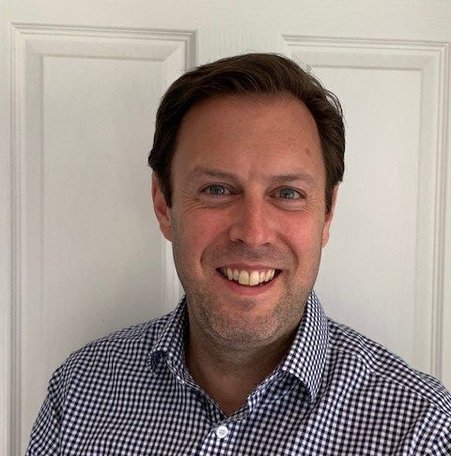 Andrew Beland
Director of Operations
Andrew joined Affinity Trust in 2020, where he is Director of Operations.
He has 20 years' of experience working in the public sector and not-for-profit organisations. After starting his career as an Intelligence Analyst for the police, Andrew has held senior positions in local government, housing associations, and, since 2015, adult social care. In addition to operational leadership, Andrew's areas of expertise include performance and process improvement, business planning and leading programme management functions.
When not working, Andrew enjoys spending time with friends and family, running, and wishing that one day, a team from Bristol will finally reach the Premier League! He is also on a quest to create what he thinks is the perfect curry…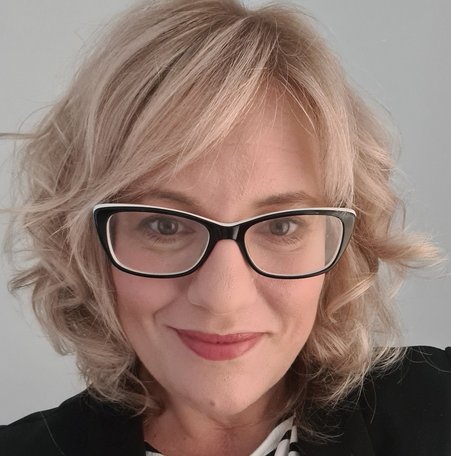 Sarah Wight
Director Of Development and Innovation
Sarah has more than 25 years of experience in business development, income generation, and strategic marketing and engagement within the charitable and social care sectors, both in the US and UK. She is passionate about expanding opportunities and impact to improve the quality of life for people with learning disabilities and autism.
Sarah joined Affinity Trust in 2022 and oversees the Development and Innovation team, which includes tender writing, innovation, fundraising, communications and digital, and the development and implementation of new services and models.
When Sarah is not dreaming of new opportunities and making exciting things happen, you can find her on a yoga mat, walking her two rescue dogs with her partner, or standing on muddy pitches watching her nearly grown boys play sport near Bath.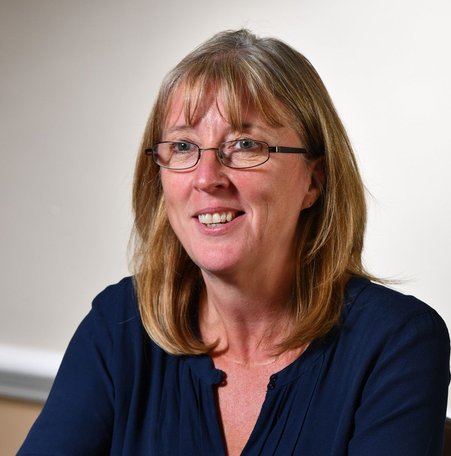 Donna Leedham
Director of Quality Improvement and Compliance
Donna has worked in social care for over 30 years; she is a qualified social worker although has always worked in the support sector for not-for-profit organisations.
She began her career as a support worker with people learning disabilities and since has undertaken many roles including Registered Manager and Regional Manager. Her work in a range of different settings and roles, including supporting people to move from hospital into their community, has given her a broad understanding of the sector and its challenges, while still remaining close to the core purpose – supporting people with learning disabilities to lead the life they want.
Donna has worked for Affinity Trust since 2012 as Director of Operations and Quality and in 2023 moved into her current position as Director of Quality Improvement and Compliance.
She says: "I am passionate about people with learning disabilities/autism having choice and control and being supported by staff who are person-centered and deliver high quality support, which enables people to have amazing lives"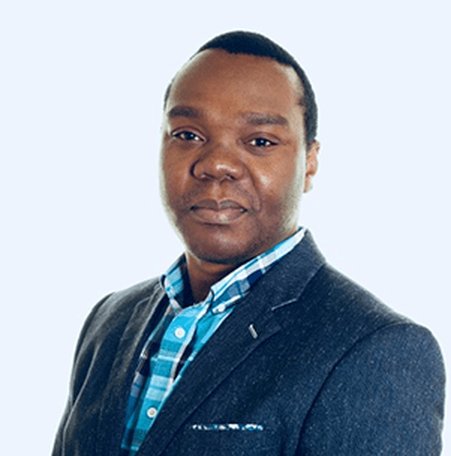 Chris Akpakwu
Chris holds a Masters Degree in Human Resource Management and brings a wealth of HR experience in diverse industries such as tech, manufacturing, supply chain, automotive and tech.
He has held roles of increasing responsibility in the HR field across Europe and in the US. Since 2021, Chris has been the International HR Director for a multinational gas company providing integrated gas solutions to diverse industries worldwide. Chris is a school governor and Social Mobility Foundation mentor.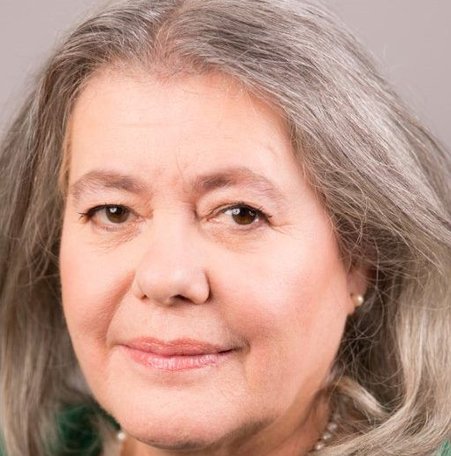 Tanya Barron
Tanya joined our board of trustees as Chair Elect in June 2019, taking on the role of Chair in September.
Between 2013 and 2019, Tanya had been Chief Executive of Plan UK. Previously she had been International Director at Leonard Cheshire Disability.
Tanya's career began as a special needs teacher, and then a lecturer in Politics and Philosophy. She joined VSO in 1989, becoming their Head of Programmes for Eastern Europe and the CIS.
After three years with the European Children's Trust, Tanya was appointed as the first CEO of Home-Start International in 1999. During this period she was seconded to Brussels to manage a grant-making facility for the European Commission. Between 1995 and 2002, she was the Chair of the UNICEF NGO Committee for CEEC/CIS in Geneva.
Tanya has co-authored various papers and edited two LCD books, Disability and Inclusive Development and Poverty and Disability. In 2003, she was given the European Woman of Achievement (Humanitarian) award. In 2016, she was awarded an OBE in the Queen's Birthday Honours for helping to provide safe education for girls internationally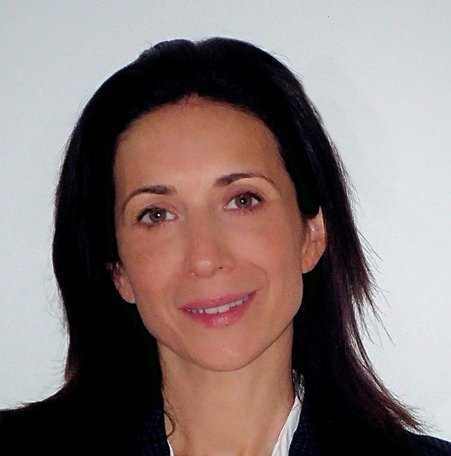 Hanah Burgess
Hanah qualified as a chartered accountant with PwC in 2000 and then went on to have a career in finance, working for a range of companies including Barclays and ITV.

Hanah has spent the last ten years working for large UK charities, leading on finance, governance and strategy.  Hanah sits on the board of the international children's development charity, Plan International UK, where she also chairs the audit, finance and risk committee and she is also a council member of Lancaster University.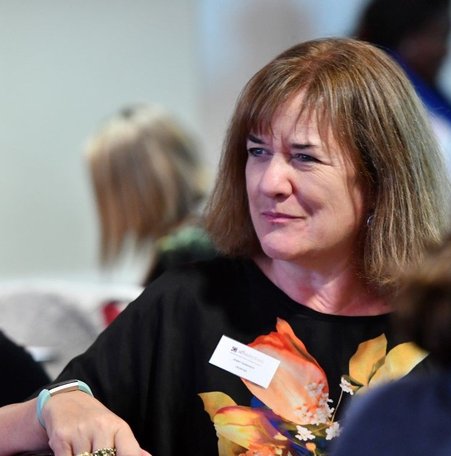 Jenny Edwards
Until late 2017, Jenny was Chief Executive at the Mental Health Foundation/Foundation for People with Learning Disabilities.
The Mental Health Foundation is the originator and promoter of Mental Health Awareness Week, among many other areas of work. Earlier in her career, Jenny was Chief Executive of Homeless Link and Director of the National Campaign for the Arts. She has also been a member of a number of national policy and advisory groups.
In 2011, Jenny was awarded a CBE for services to disadvantaged people. Jenny joined the board of trustees in January 2018.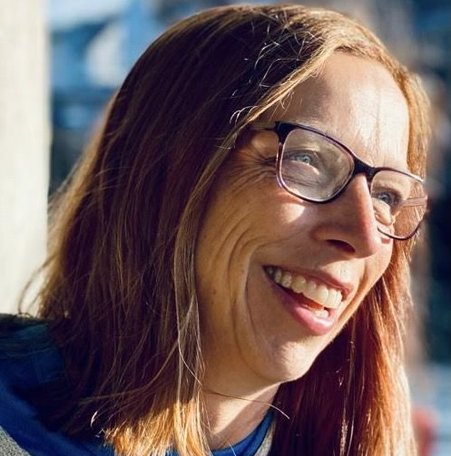 Caroline King
Caroline, who joined the board of trustees in 2021, has held senior roles in HR, supply chain and finance for 30 years, working in the consumer goods sector.
She brings experience in business transformation, change management and improving end-to-end business processes. She combines strong people-orientation with insight into organisations and culture, and has worked with boards and leadership teams across all business functions. She has UK and international experience, has worked with colleagues across the world, and has lived outside the UK. She is working towards accreditation as a life and transformation coach.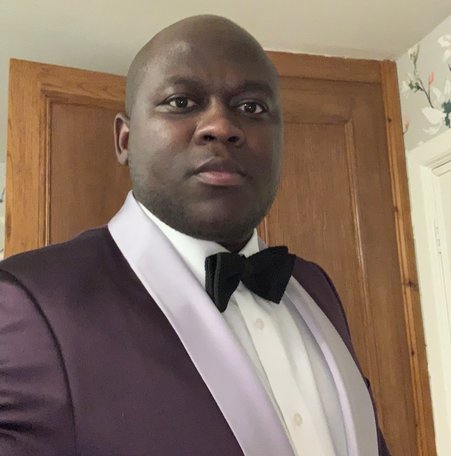 Colbert Ncube
Colbert joined the board in 2022 and has held senior roles in Commissioning, Transformation and National Policy development for the NHS with a focus on Mental Health, Learning Disabilities and Autism.
He brings experience in commissioning and service improvement, transformation and is committed to being a part of improving the quality of service delivery and outcomes for the people that Affinity Trust support.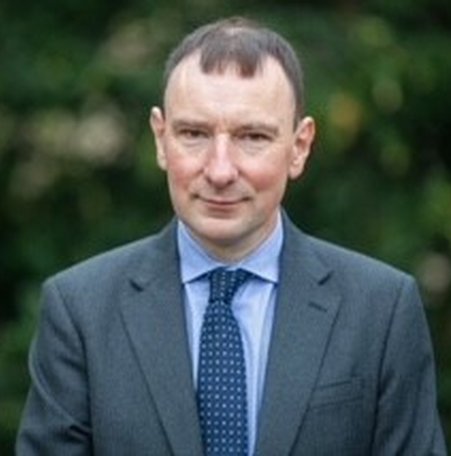 Richard Parry
Richard started his social care career working as a care assistant in a residential care service for people with a learning disability.
He subsequently qualified as a social worker, working in mental health services and services for people with a learning disability. Since then, he has held a range of roles in both the NHS and in local authorities in various parts of the country. This has included the post of Director of Adult Social Care in two different local authorities. As a result, he has a wide range of operational and commissioning experiences.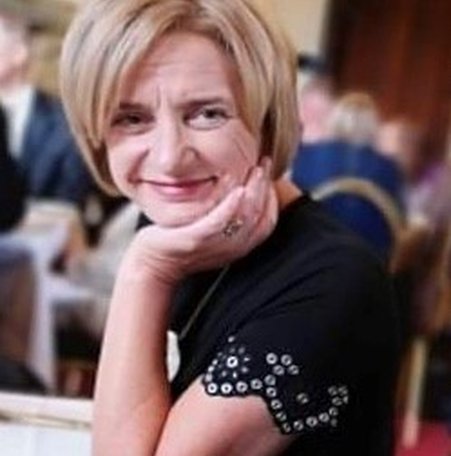 Siân Rees
Siân Rees has more than thirty years' strategic, advisory and operational experience in children's service delivery and organisational development across government, not-for-profit and private sector organisations.

She has held regional and national non-executive directorships in the UK, including as chair of a national charity and director of a newly created university. Sian was previously director of education services for local government, chief executive of an award-winning not-for-profit social enterprise company, and managing director of a commercial education services company in the United Arab Emirates.
In 2012, Sian established her own company, working with organisations to determine strategy and develop governance and partnership models which transform service delivery.

She has worked with a renowned sexual health charity to develop a new operational model and two large local authorities to lead service improvement for Special Educational Needs. Most recently she led the disaggregation of a county children's services department and the transition into a new unitary council.

Siân began her career as a teacher, training to postgraduate level in education and leadership.