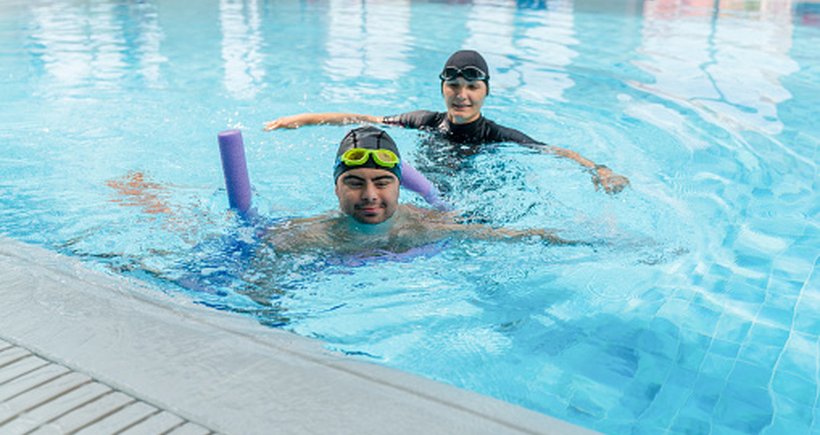 Grow your career with us
When you join Affinity Trust as a Support Worker, we will make it possible for you to grow your career through excellent learning and development opportunities.
From your first day; our full induction programme will provide you with insight into your new role to prepare you to support people in a way that is meaningful to them.
As you would expect, there are some mandatory training packages we expect everyone to do. These include things like the Care Certificate, First Aid, Medication Administration, and Oliver McGowan mandatory training on Learning Disability and Autism.
But our standard training package goes beyond the mandatory. Whilst we ensure that all our staff are equipped with the skills and knowledge they need to be a valuable member of our team, we also look at how to support you to develop your career your way and continue a path of constant discovery.
You can look forward to developing skills in the specialist areas that interest you, including:
Mental Health Awareness
Dementia Awareness
Positive Behaviour Support
Most of our operational staff are also offered the opportunity to complete an apprenticeship or qualification in Health and Social Care or an SVQ, as well.
And if you have aspirations to become a manager at Affinity Trust, we will continue to invest in your leadership and management skills. Some of the ways we do this are:
Level 5 Apprenticeships in Health and Social Care
Internal workshops led by subject experts
Accredited Skills for Care leadership programmes
Supporting someone with assessed their needs changes their life – becoming a support worker could change yours.